World of ILLIG - Welcome
Thermoforming Systems | Packaging Systems | Tool Systems
ILLIG is a leading global supplier of thermoforming systems and tool systems for thermoplastics and cardboard. The company's product and services portfolio includes the development, design, manufacture, installation and commissioning of complex production lines and components. With the unique packaging development, "Pactivity® 360", and the high-performance packaging systems, ILLIG supplies its customers with resource-friendly and sustainable solutions, and supports packaging manufacturers in design for recycling. With its own subsidiaries and sales agencies in over 80 countries, ILLIG is locally present in all markets around the globe. For 75 years, the family business has been serving its customers across the globe as a reliable partner for the cost-effective manufacturing of complex precision parts with innovative technology of unsurpassed quality and comprehensive global service. ILLIG characterizes the technology of the qualitative and resource-saving thermoforming of tomorrow. Productive, clean, energy-efficient and sustainable.
1946
Founding
On May 27, Adolf ILLIG founds a repair shop in the small garage at his parents' house.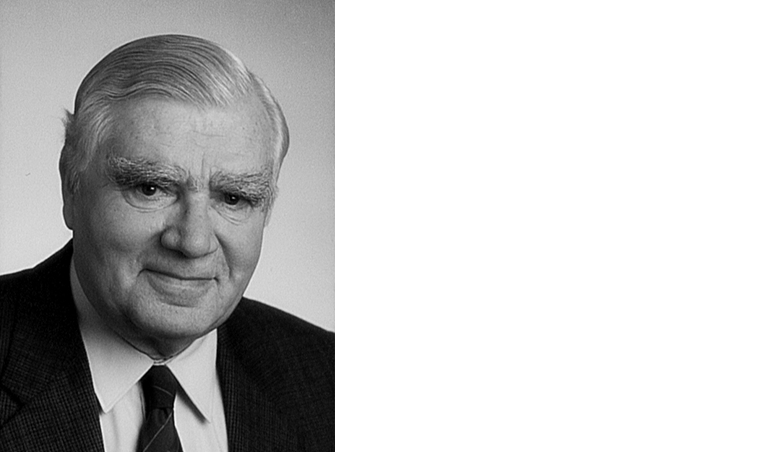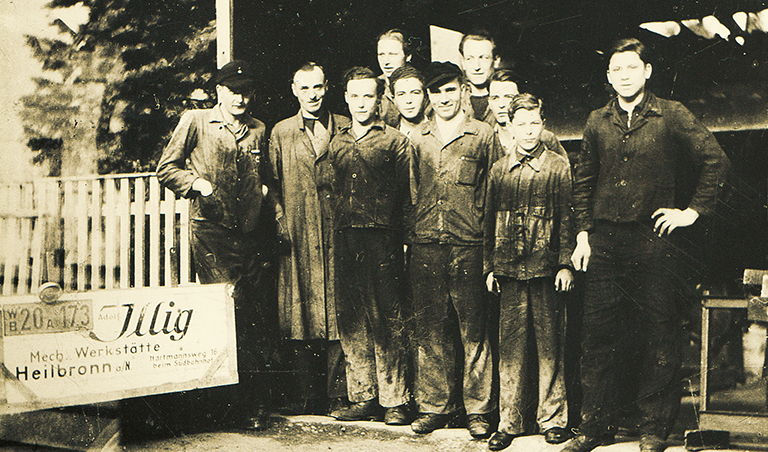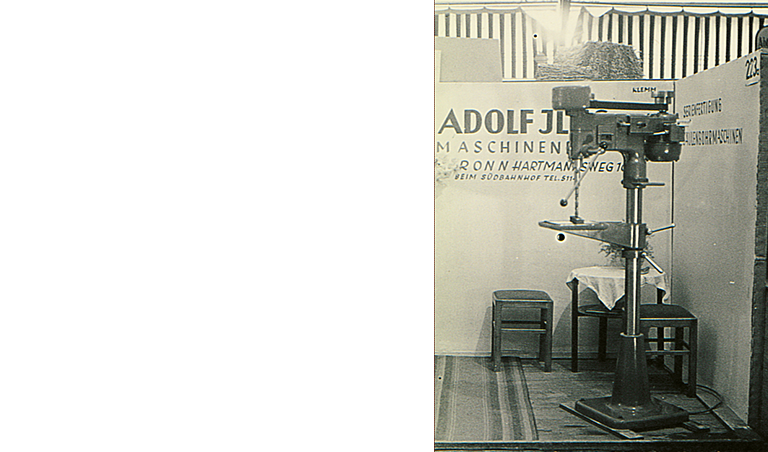 1948
Pillar drilling machine
A pillar drilling machine is the first own product of the company's founder.
1952
Drier
Drier production for Passat Maschinenbau.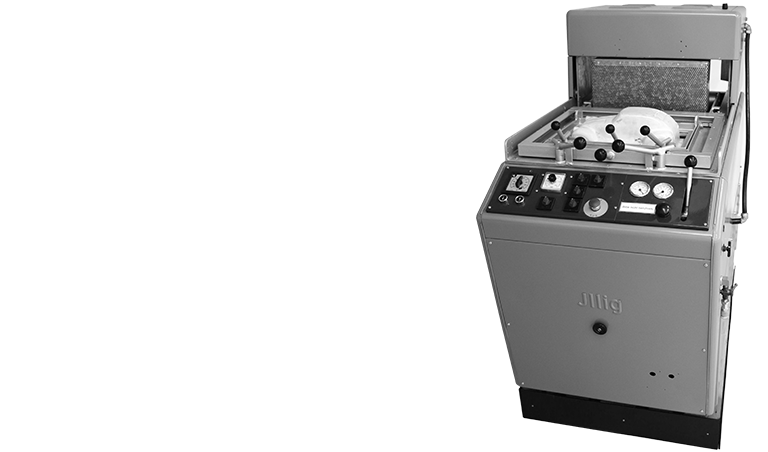 1956
First Thermoformer UA 100
The knowledge gained from both the repair shop and drier production was employed for the first ILLIG thermoforming machine, model UA 100 (UA means universal automatic machine).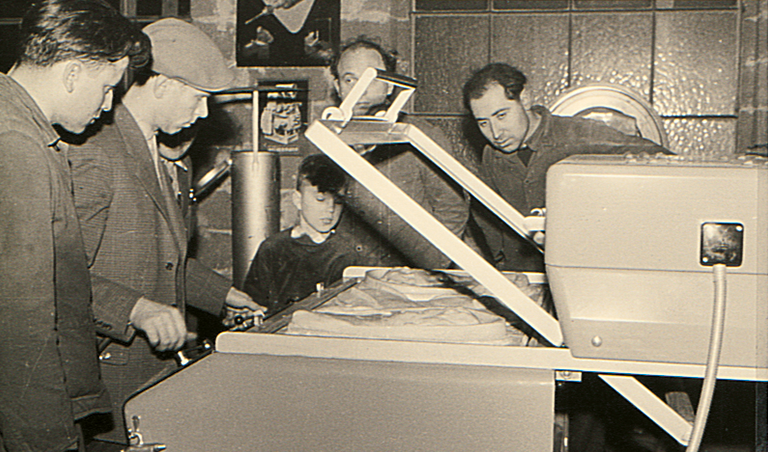 1960
Machine model R 650
Machine model R 650 is presented. It is the first automatic vacuum thermoformer in the world to work from pre-printed roll stock for the production of decorated lids.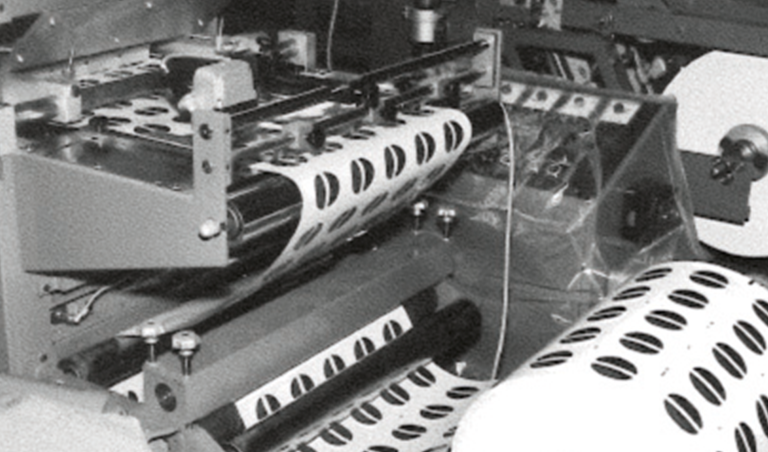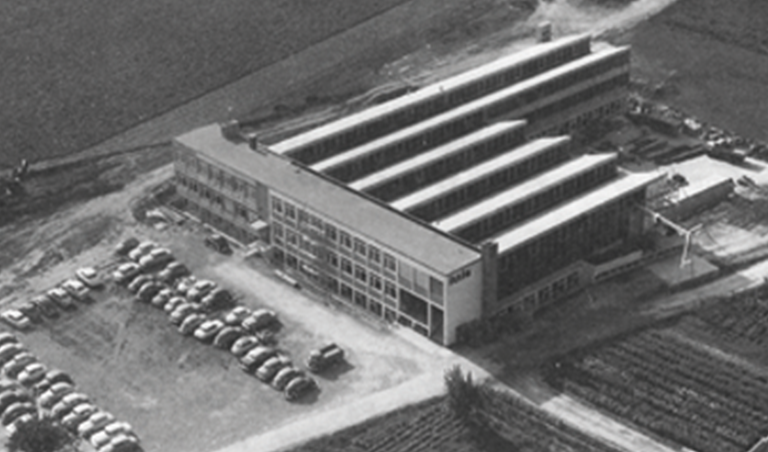 1961
New premises
Move to the new premises in Mauerstrasse with now 160 staff members.
1963
Start of RDM series
Design of the first high-speed automatic pressure forming machine for forming/punching operation. Start of the RDM series with machine model RDM 37/6 which has been very successful ever since.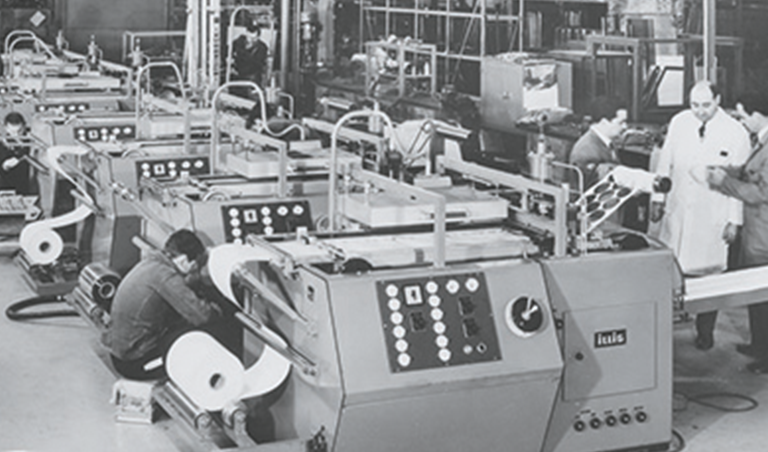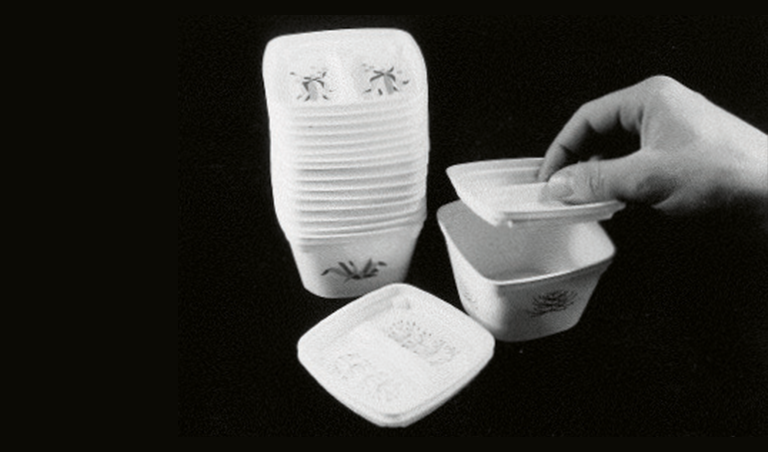 1964
Founding of mold and tool shop
Further machines types of the RDM series are built. In order to be able to get complete thermoforming lines for cups and lids, a mold and tool shop is founded.
1967
Expansion of production
Drier production is stopped. The space is urgently needed for the expansion of production. Now ILLIG has 480 employees.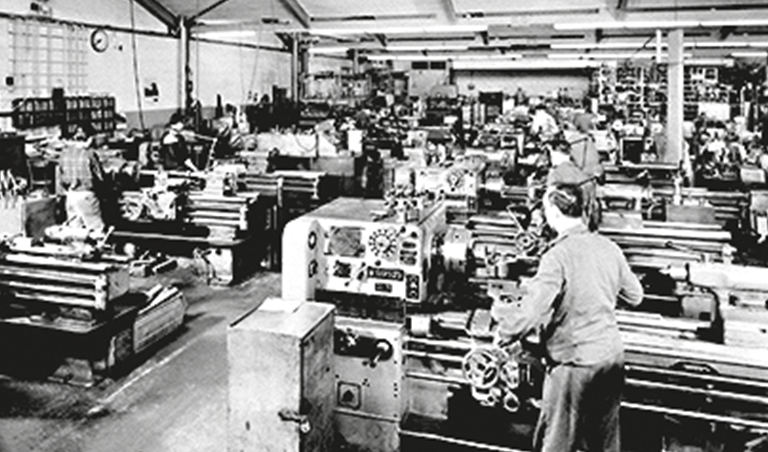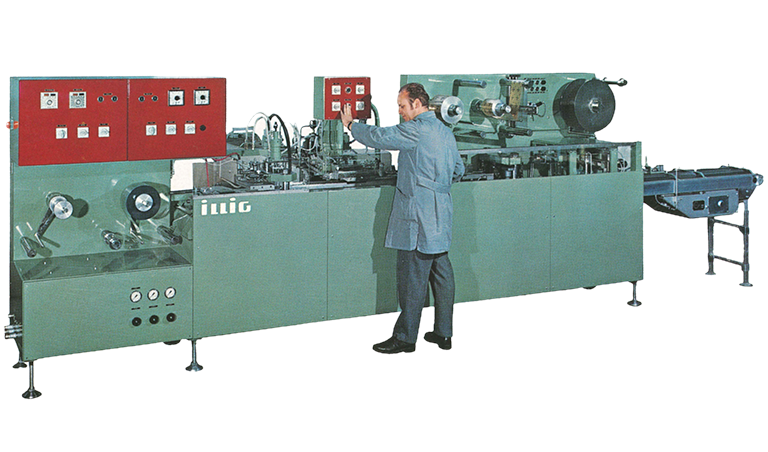 1968
Factory || & first Piston dosing machines
The production department is re-arranged and considerably expanded, after Factory II is finished in 1969. Most machine parts are manufactured in-house. ILLIG has more than 800 employees now.
The first packaging line is built where form, fill and seal functions are integrated. The first piston dosing machines are developed for filling paste-like goods.
1973
Special machines (PMMA)
ILLIG special machines for the production of bath tubs, sinks and other products out of PMMA (acrylic glass) promote a revolution in the sanitary sector in this year. Steel and porcelain articles are replaced more and more by acrylic glass.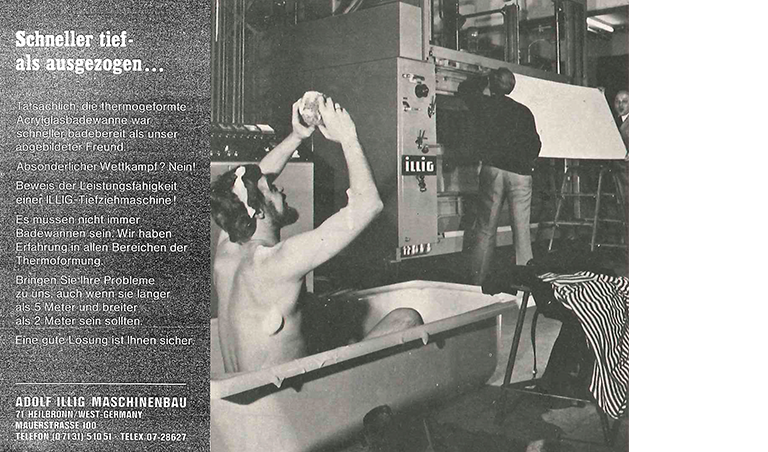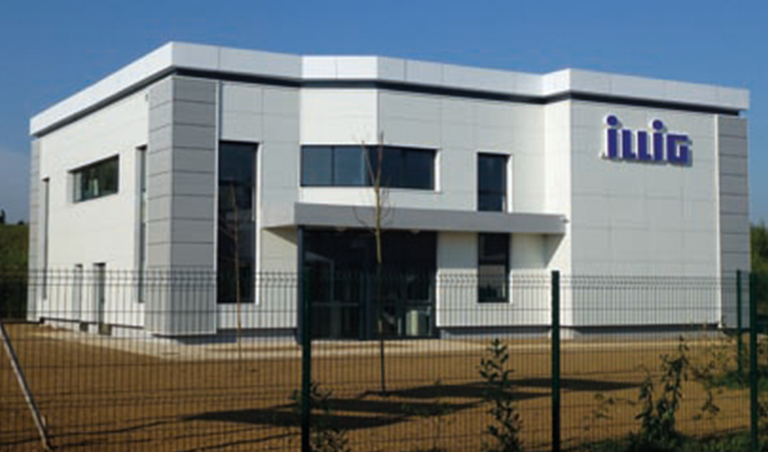 1976
ILLIG FRANCE
ILLIG FRANCE - first branch office which is founded abroad.
1978
North | Assembly hall
Since thermoforming lines are getting bigger, the assembly department needs to be restructured. North I assembly hall is built.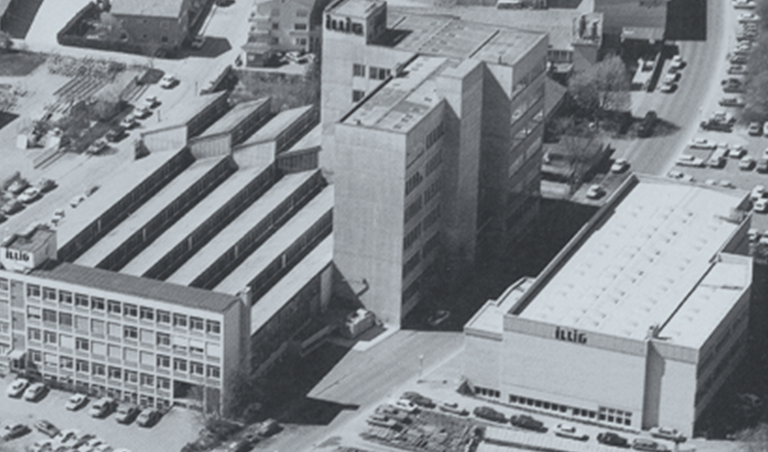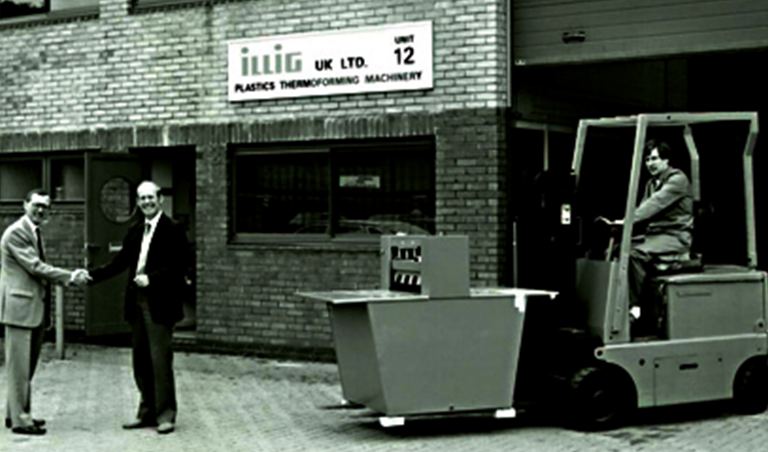 1983
ILLIG UK & developing of pre-heater
ILLIG UK takes over service and sales for Great Britain. ILLIG develops the pre-heater (VHW) equipped with heated aluminum rollers for continuous PP heating.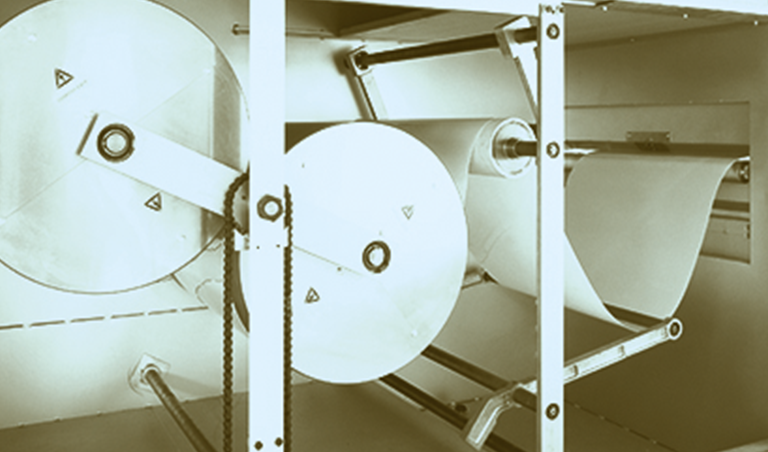 1984
Tilt technology
For the first time ILLIG uses tilt technology in larger thermoforming machines with machine model RDM 50K. Thus a new standard is created in the packaging production with respect to hygiene conditions.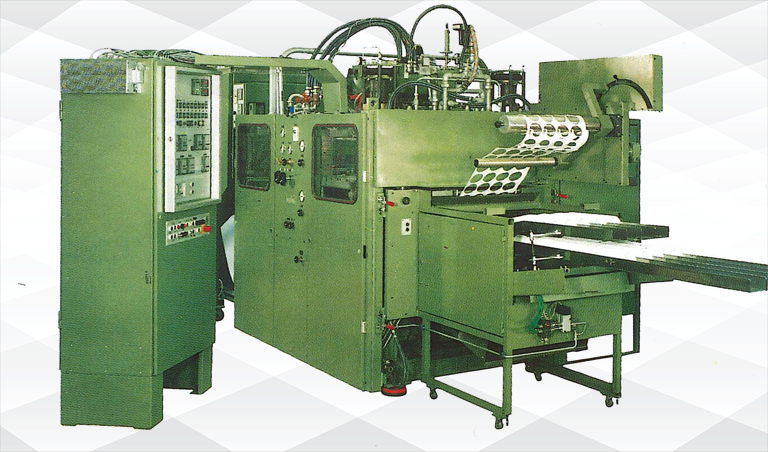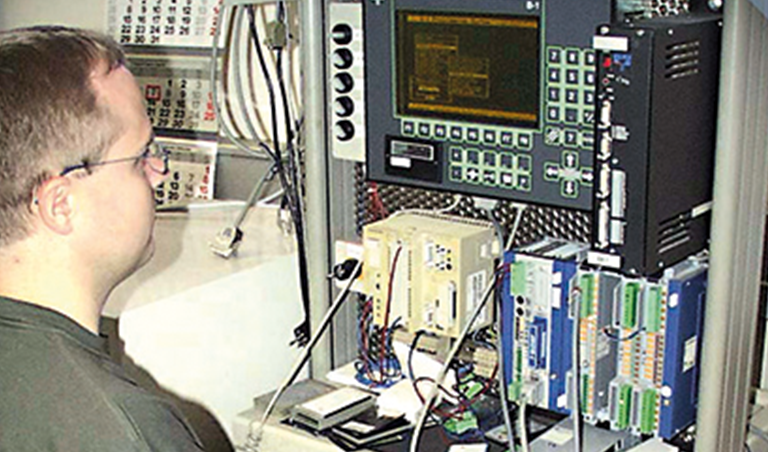 1989
Developing of calculation program
Development of the first calculation program for automatic calculation of the basic setting of automatic vacuum thermoforming machines.
1991
Customer training
Customer training is relocated to new rooms and intensified.
The production department is expanded with a new building and innovative production techniques can be introduced.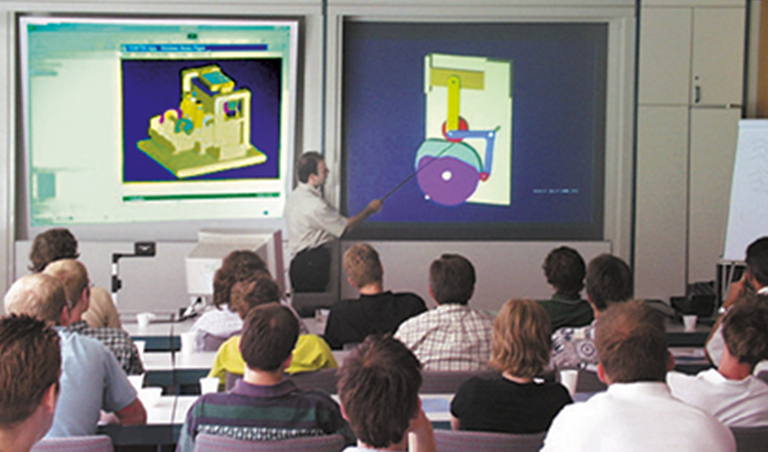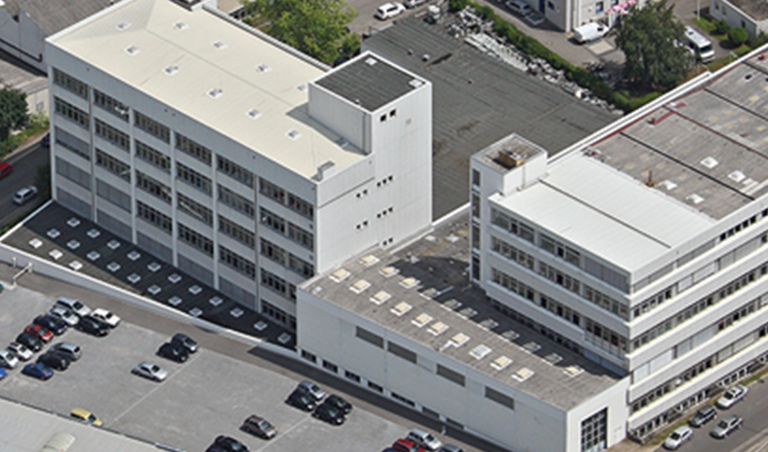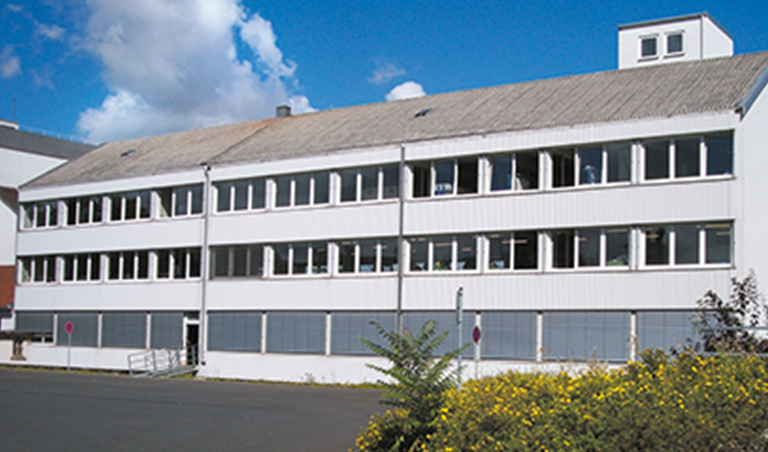 1993
New Center& IML-T®
The new Center for apprentices opens. Up to 50 young people undergo vocational training in the metal sector.
Development of the first in-mold labeling production line for applying PP labels to PP margarine tubs.
1994
Form, fill and seal lines
Fully aseptic form, fill and seal lines are built with a daily capacity of 700.000 yogurt cups.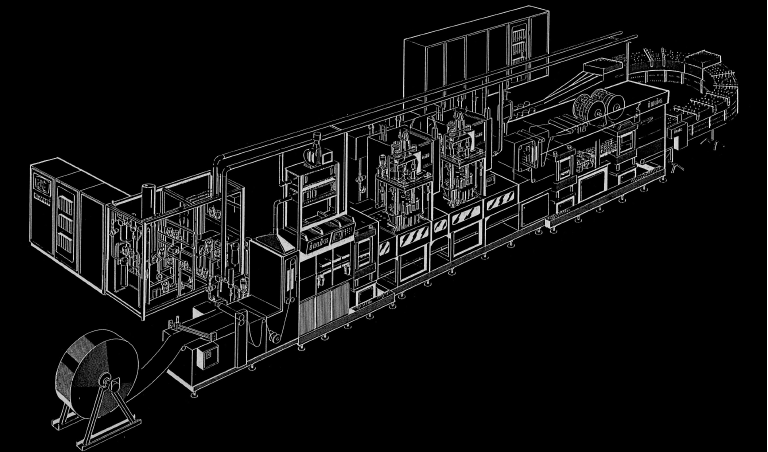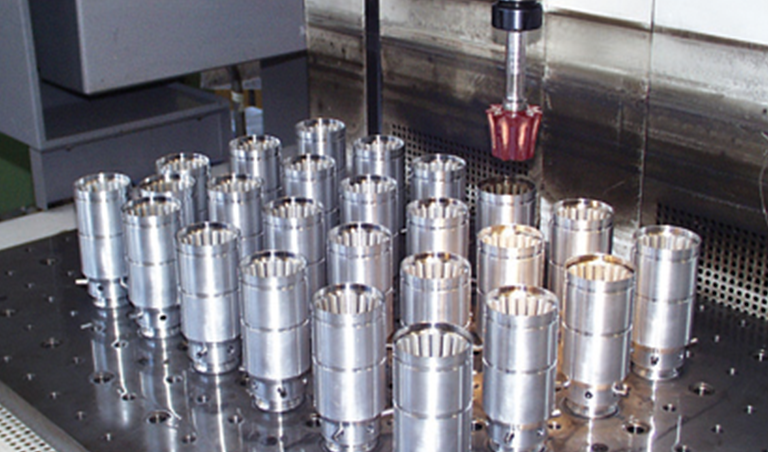 1995
Improved mold designs
Improved mold designs for forming/punching technology are developed which set the standard with respect to precision, temperature control technology and service lives.
1996
ILLIG FAR EAST & ILLIG USA
ILLIG FAR EAST and ILLIG USA open as Service and Spare Parts Centers.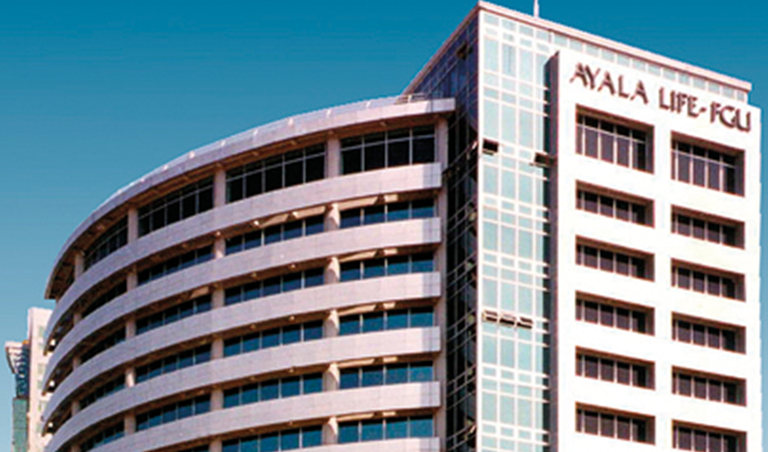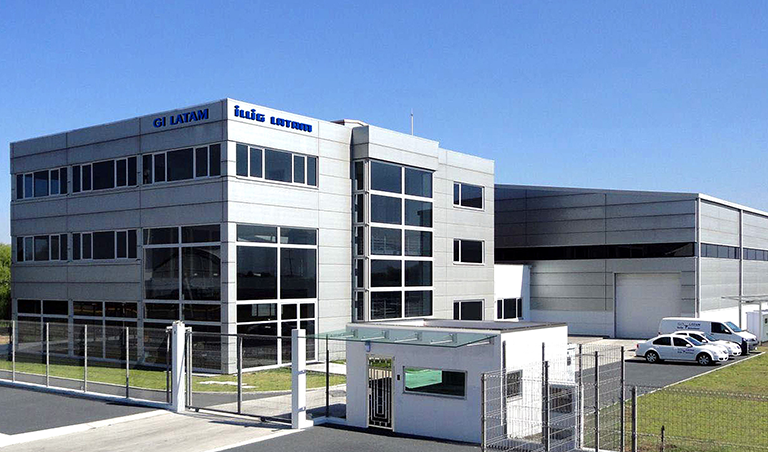 1997
ILLIG LATIN AMERICA & New premises
ILLIG LATIN AMERICA becomes a Service and Spare Parts Center. Productive start of SAP/R3 in all sectors of the company in 2000 and introduction of the material and traffic flow concept including Mauerstrasse which now belongs to the premises.
2001
Plastic capsule
Birth of plastic capsule. Development of the first coffee capsule mold. A plastic material with barrier properties is employed.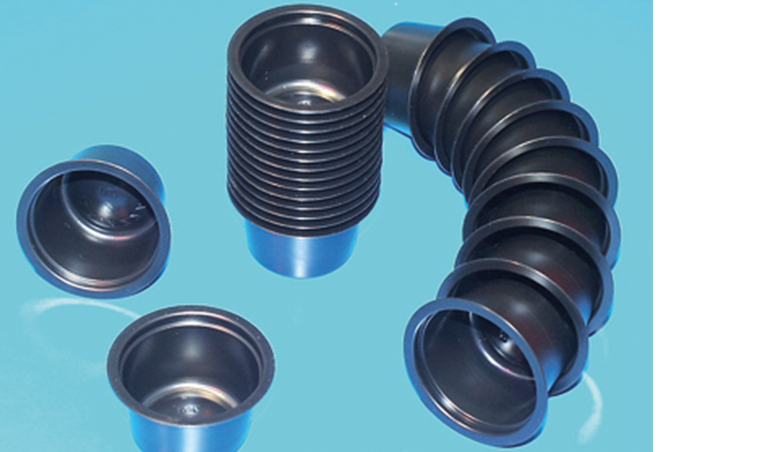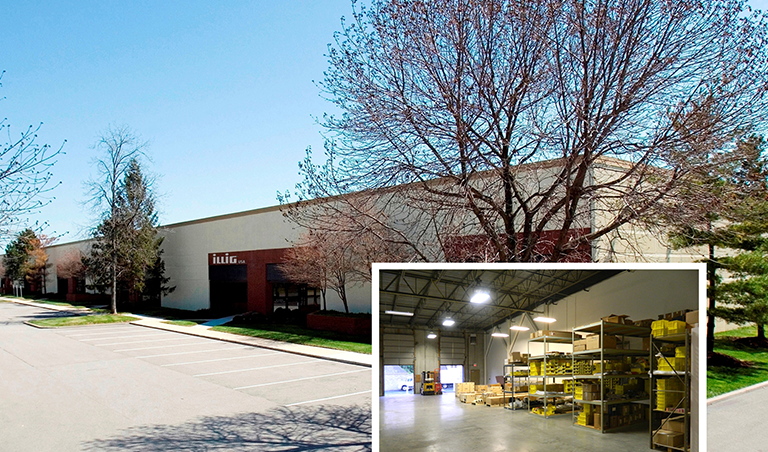 2002
Expand in ILLIG USA
ILLIG L.P. USA Service and Spare Parts Organization is expanded by a sales organization.
2003
Maybach Price
ILILLIG apprentices repeatedly receive Maybach Price for excellent performance.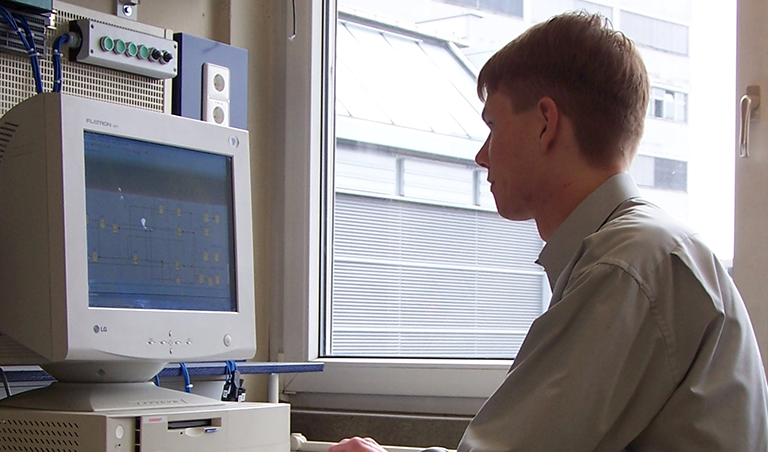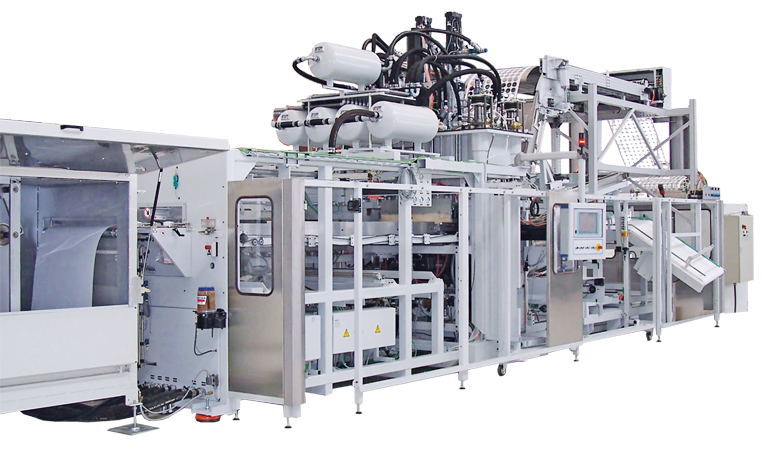 2004
RDM 78K 3rd Generation
ILLIG JAPAN takes over Sales and Service Organization. With RDM 78K, the first 3rd Generation thermoformer starts production at customer.
2005
IML-T® for form, fill and seal lines
In-mold labeling for form, fill and seal lines is presented for the first time.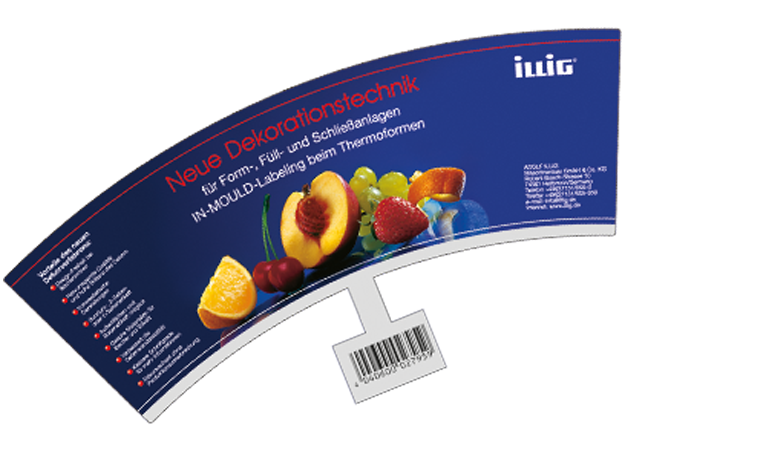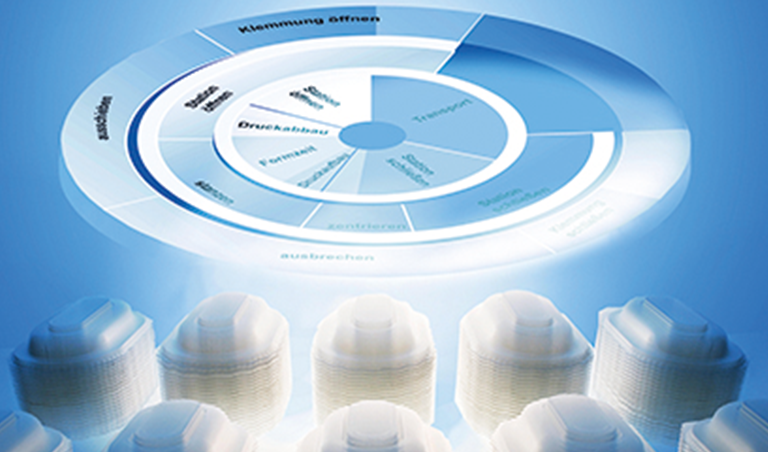 2006
Step by step convertion to 3rd Generation
Step by step all high-performance thermoformers are converted to 3rd Generation.
2008
World premiere BF 70
BF 70, the first undercut thermoformer of this kind worldwide is presented ready for production.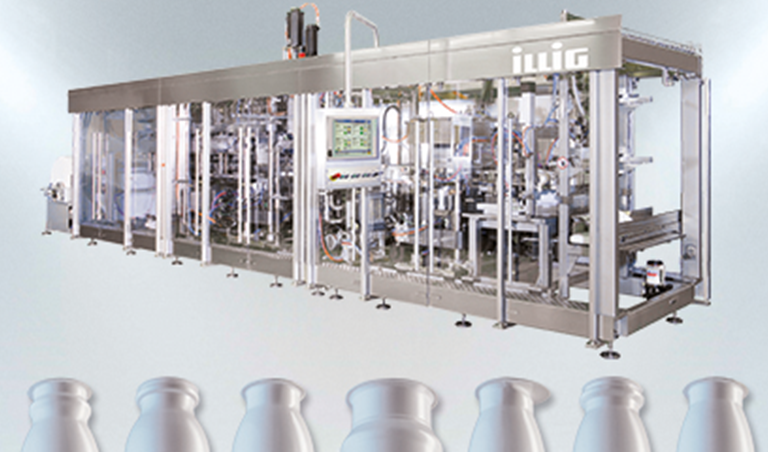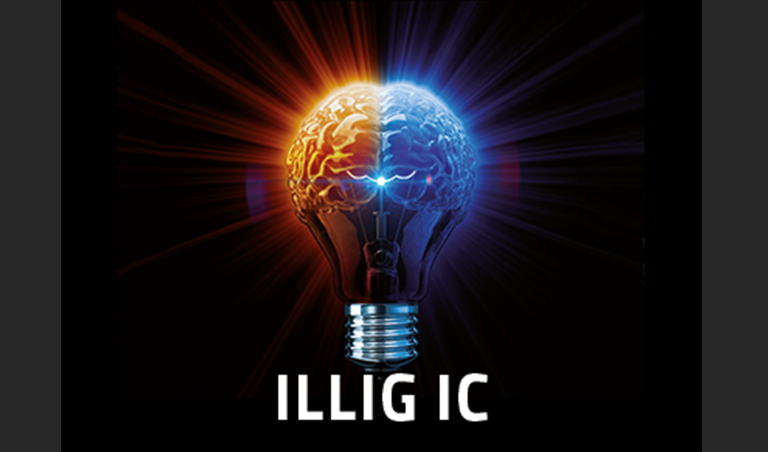 2013
ILLIG IC-Machines
Intelligent control concept for automatic thermoformers for the first time.
By developing the IC machines (Intelligent Control Concept) ILLIG engineers succeeded in making a quantum leap in thermoforming.
2015
IML-T® Decoration Technology
IML-T® decoration technology establishes itself. In-mold labeling lines conquer the market.

2016
Cleantivity®
With Cleantivity® ILLIG sets a milestone for clean production processes in thermoforming moulding with high quality time.
2017
Pactivity®
The customised packaging development "Pactivity® 360" supports and accompanies customers from the initial packaging idea to the production system.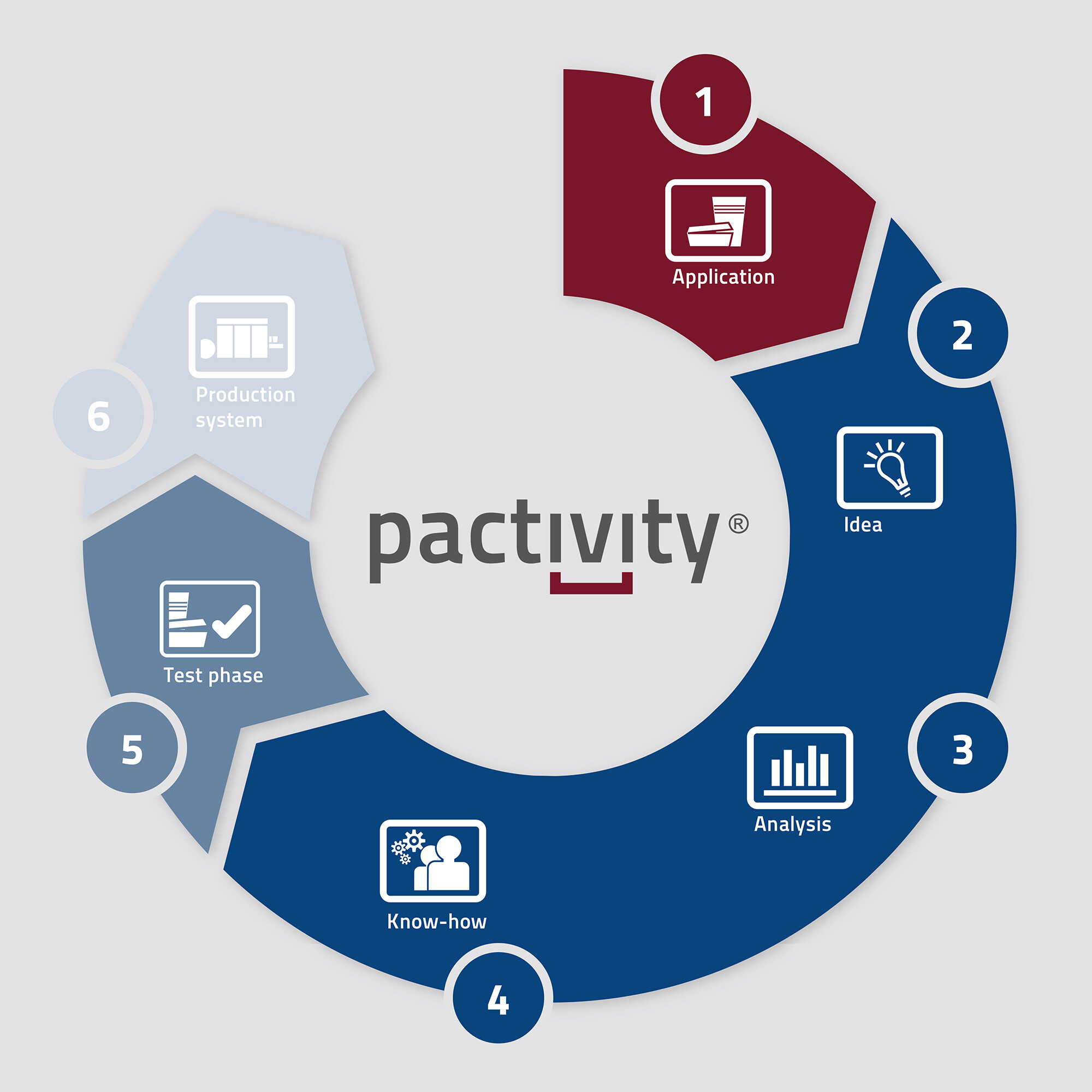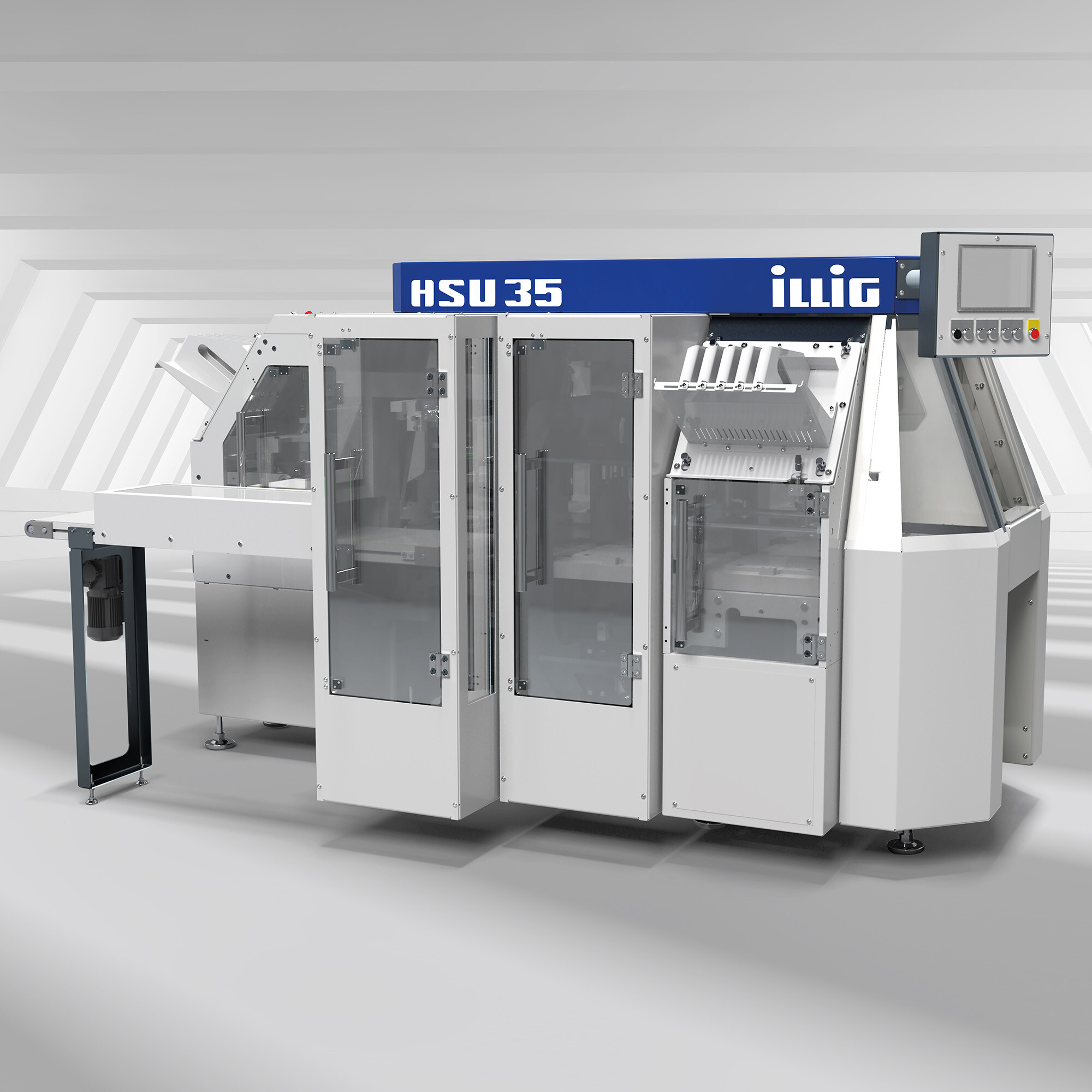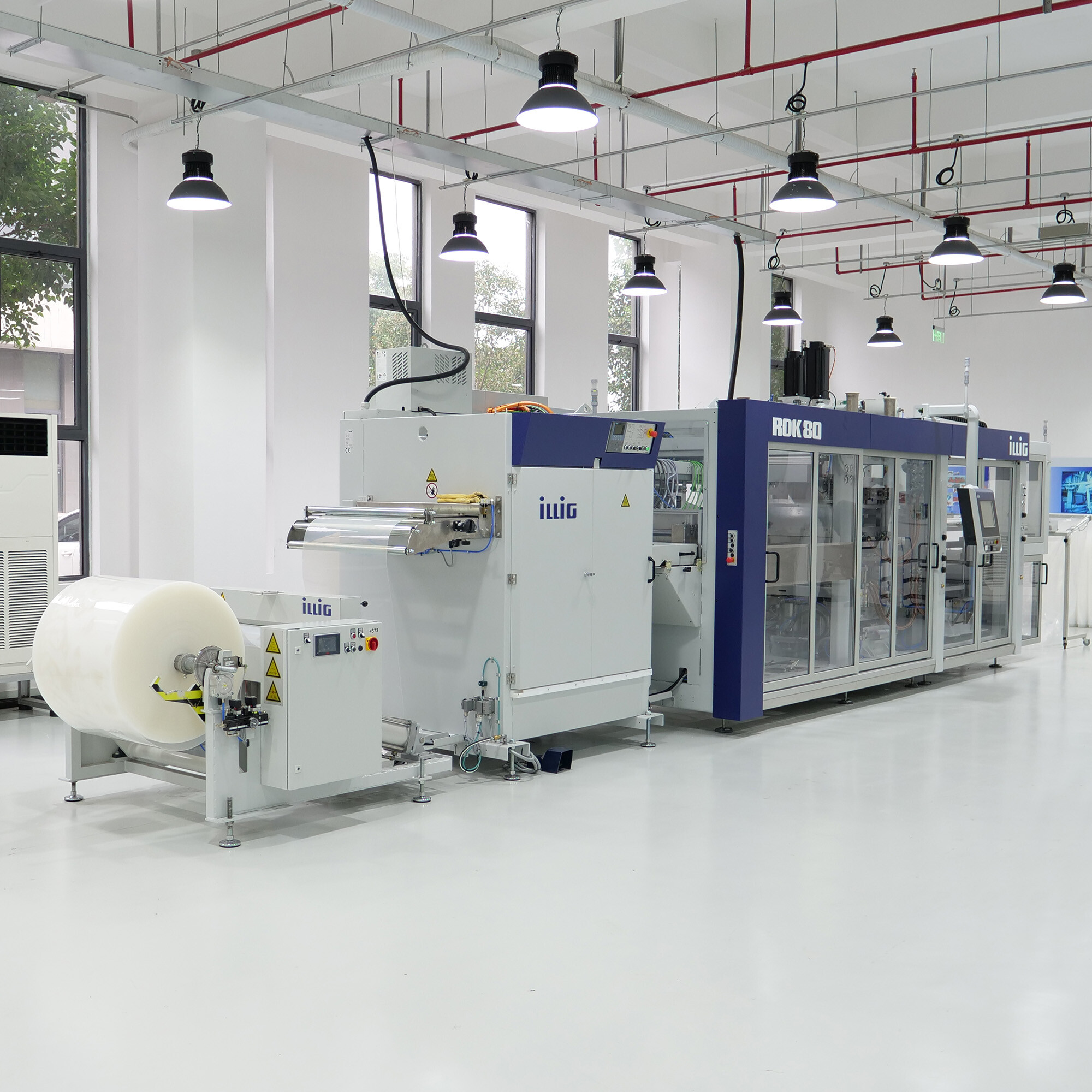 2018
New Packaging System
Development of the new packaging system HSU 35b. Especially the all paper blisters conquer the packaging industry.
ILLIG CHINA
ILLIG CHINA is established near Shanghai and opens as a Customer Solution Center with its own showroom.
2019
Circular Thinking
ILLIG offers numerous sustainable solutions and new developments under the umbrella of "Circular Thinking".
The first fourth-generation IC-RDM 76K thermoformer is launched.
New Production Site
ILLIG ROMANIA in Sibiu is opened as a further production site.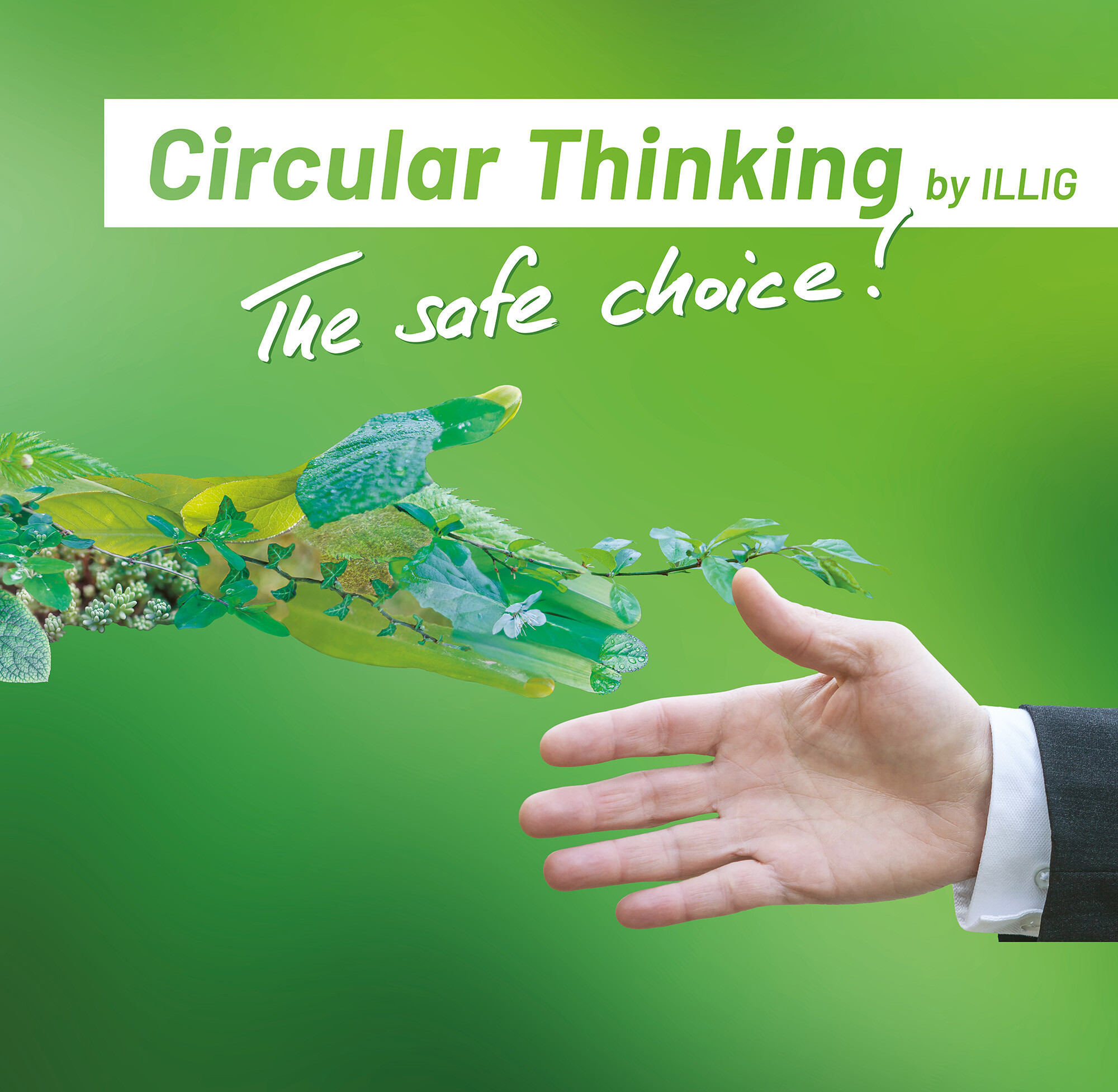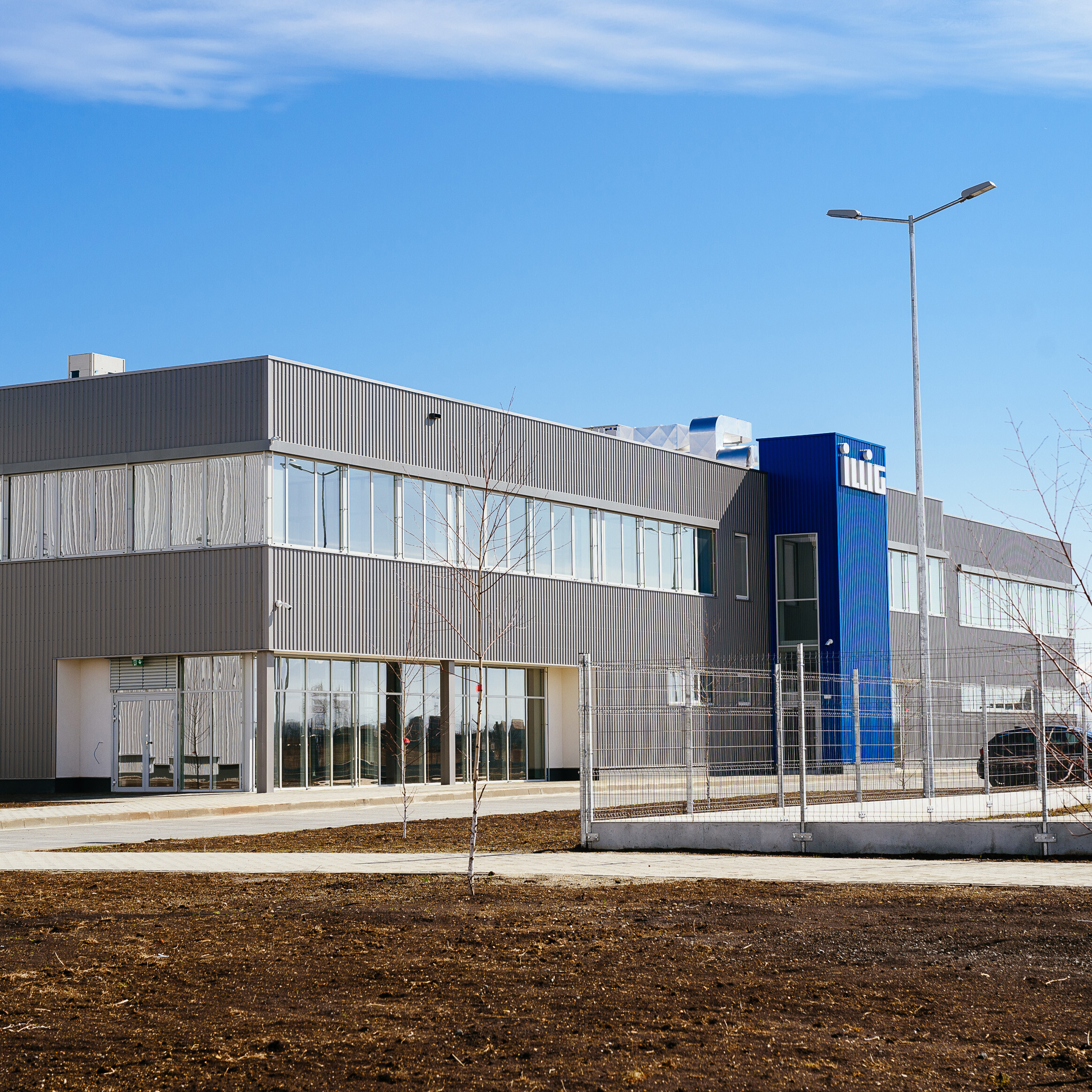 2020
I-PACK®
With its I-PACK® brand (ILLIG intelligent packaging) ILLIG presents sustainable plastic-cardboard combinations that are are easy to separate.
2021
World Premiere in China
World premiere of the RDF 85 at the Chinaplas plastics trade fair. ILLIG introduces the segments RedLine and BlueLine.
75 Years ILLIG
The company ILLIG celebrates its 75th anniversary. With the motto "Next 75", the company is consciously looking ahead to extend its market leadership in the decades to come.