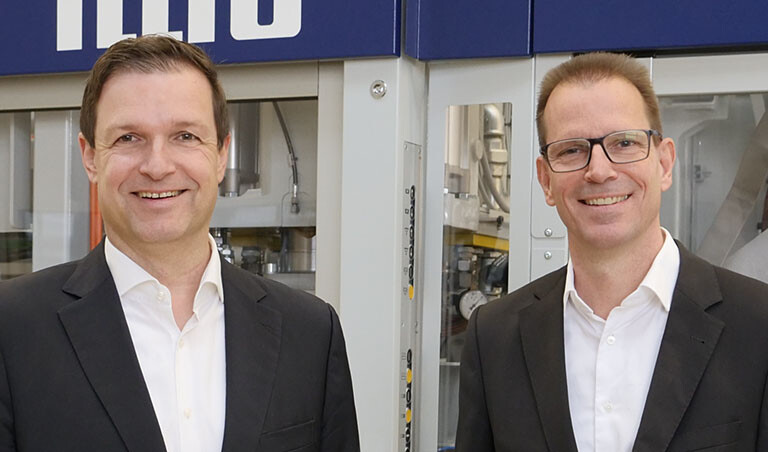 Tradition Forms Future
We are a leading global supplier of thermoforming systems and tool systems for thermoplastics and cardboard. As an organically grown family business, ILLIG Maschinenbau offers the market's most comprehensive and varied range of thermoforming machines and tools, as well as complex production lines and individual components. With the unique packaging development, Pactivity® 360, and the high-performance packaging systems, we supply our customers with resource-friendly and sustainable solutions, and support packaging manufacturers in design for recycling. With our own subsidiaries and sales agencies in over 80 countries, ILLIG is locally present in all markets around the globe. For 75 years, the family business has been serving its customers across the globe as a reliable partner for the cost-effective manufacturing of complex precision parts with innovative technology. The trust of our customers motivates us and spurs us on to continue to serve our customers with more know-how, innovation, premium quality, reliability and comprehensive global service and support.
| Independent family-owned company
| Trustworthy, fair corporate culture
| Expertise and competence
| Innovation
| We are an especially successful leading global family-owned company for thermoforming and packaging technology.
| We inspire our customers by being innovative and customer-oriented through innovation and customer orientation.
| We stand for a trustworthy corporate culture and collaborative cooperation, thus safeguarding continuous growth and jobs within our company.
| We offer our customers innovative, economical systems for thermoforming and intelligent solutions for packaging.
| We ensure sustainable economic success for our customers through highly qualified, motivated employees worldwide.
| We are a successful family-owned company and base our decisions on long-term developments.
State of the art Thermoforming