Tool systems with TOOLSYS®
Who can help me develop my packaging with the right tool?
TOOLsys starts with our packaging development concept Pactivity®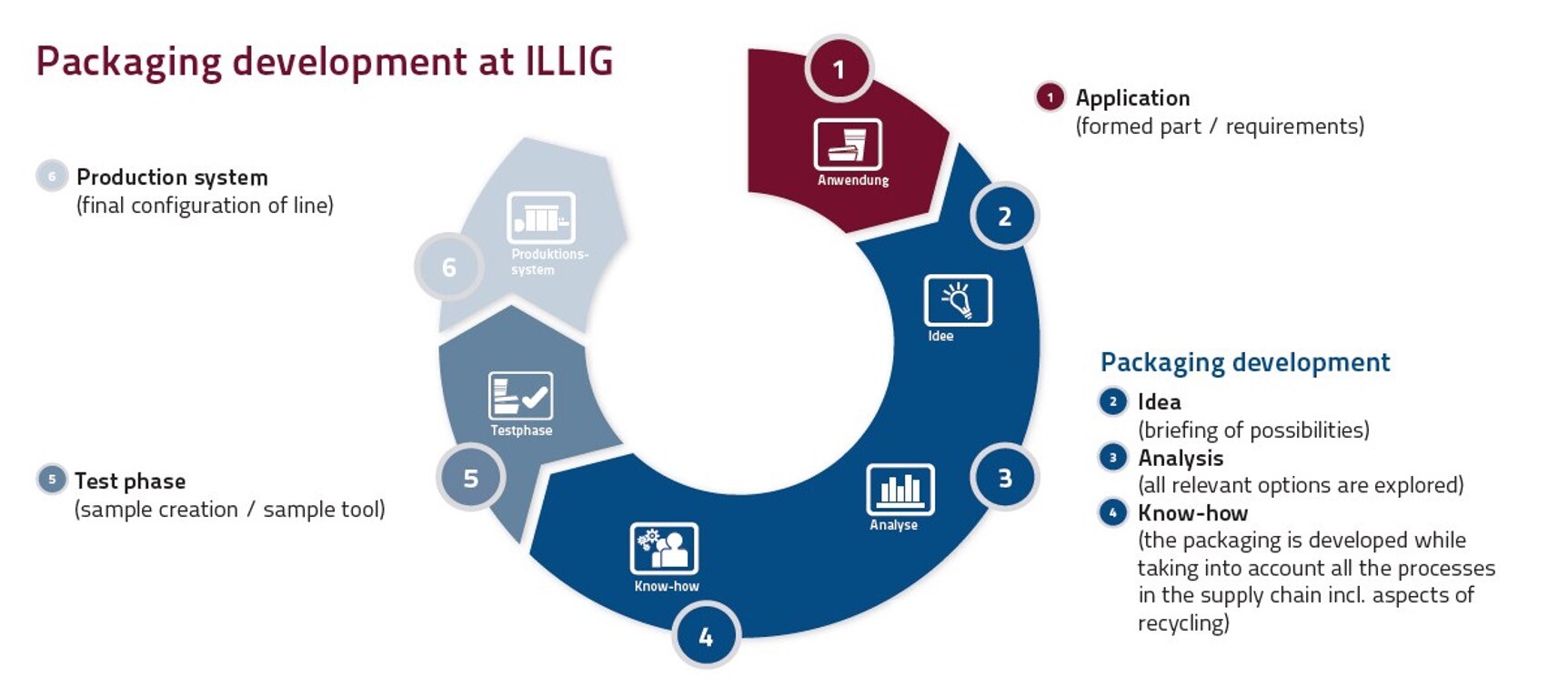 How does ILLIG realize my ideas and requirements?
ILLIG's packaging development is your development partner for realizing new packaging ideas and market demands.
The modern, well-equipped packaging lab consolidates all Pactivity® operations.
Fast visualization of machines, tools and formed parts for the customer
Optimized test environment for customer and joint projects
Flexible options of analyzing customer samples
Prototype development with 3D printing
Analysis of formed parts and materials as a service to our customers and their suppliers and end customers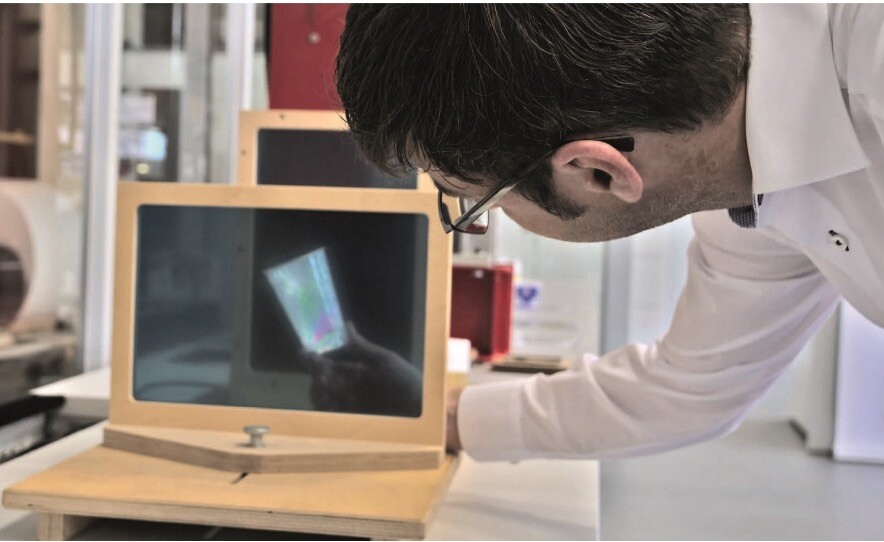 What tools do I need for my packaging?
TOOLsys (tool systems) – for increased productivity, more reliable processes and better quality.
Schematic diagram of master tool set

Which machine is the right one for my packaging?
TOOLsys, as part of ILLIG systems, can help you determine all the necessary tools you will need (tool set) for your ideal production system.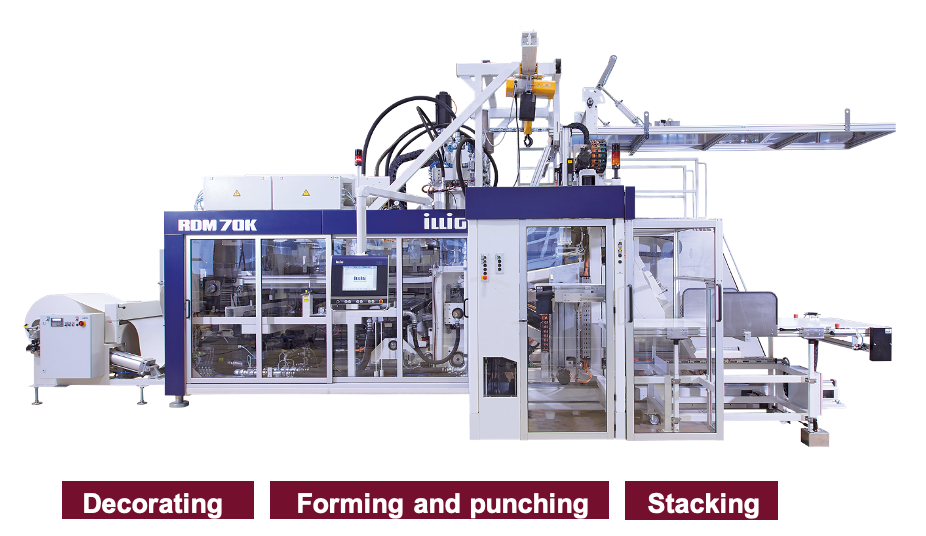 Cup machine with decoration. Example: Tool set for RDM 70Kc + RDML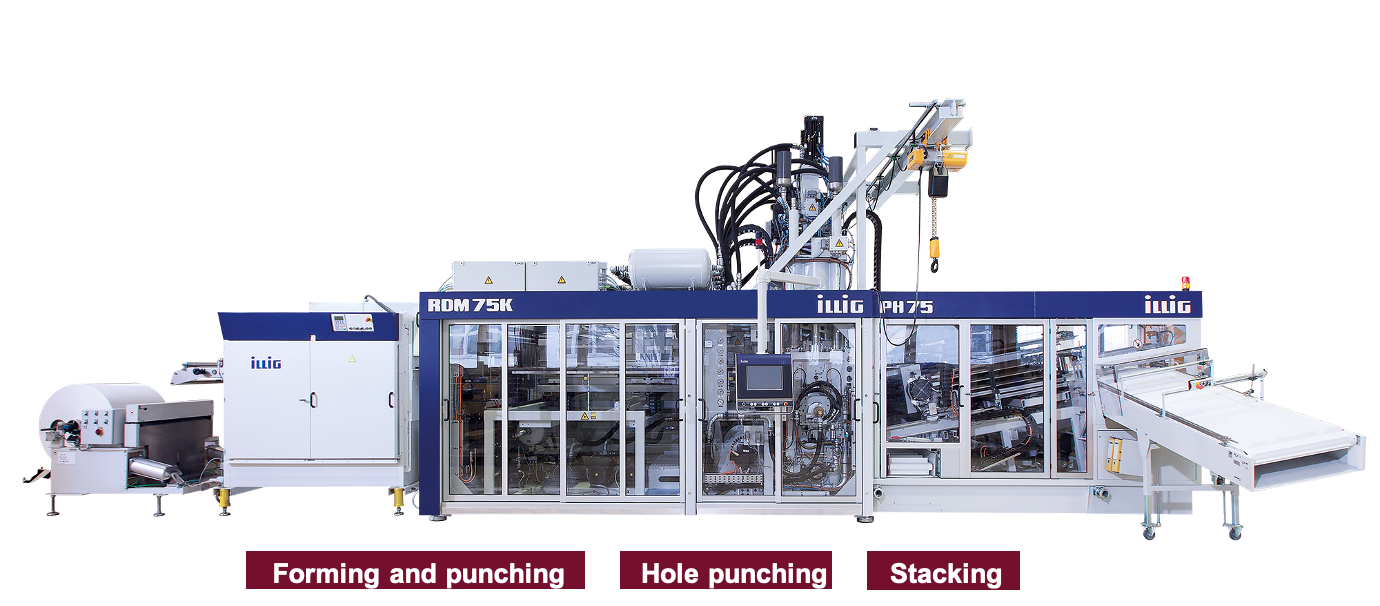 Cup machine. Example: Tool set for RDM 75Kc

Lid machine with decoration. Example: Tool set for RDK 80k + RDML
Do the design and application functionality come with a guarantee?
Yes, a test run is performed and the results are recorded in a report.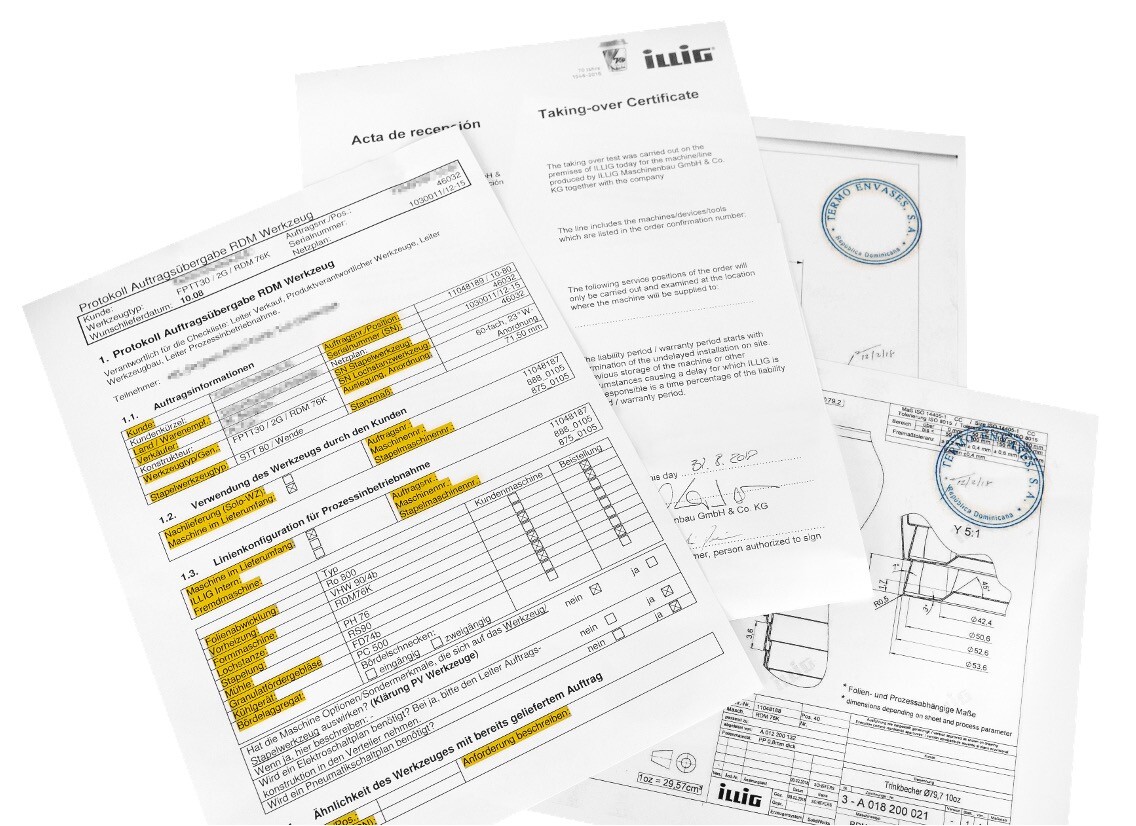 Tool expertise with guaranteed formed part properties
Top-load capacity
Lid fit
Material thickness
Transparency
Dimensional tolerance
Reproducibility
How does ILLIG guarantee the quality of its tools?
Through ILLIG standard precision manufacturing.
Modern CNC machines (in climate-controlled manufacturing environment)
Perfectly dimensioned forming segments can be re-ordered at any time
State-of-the-art digital measuring technology
All manufacturing specifications are documented and stored
ILLIG can reproduce every single component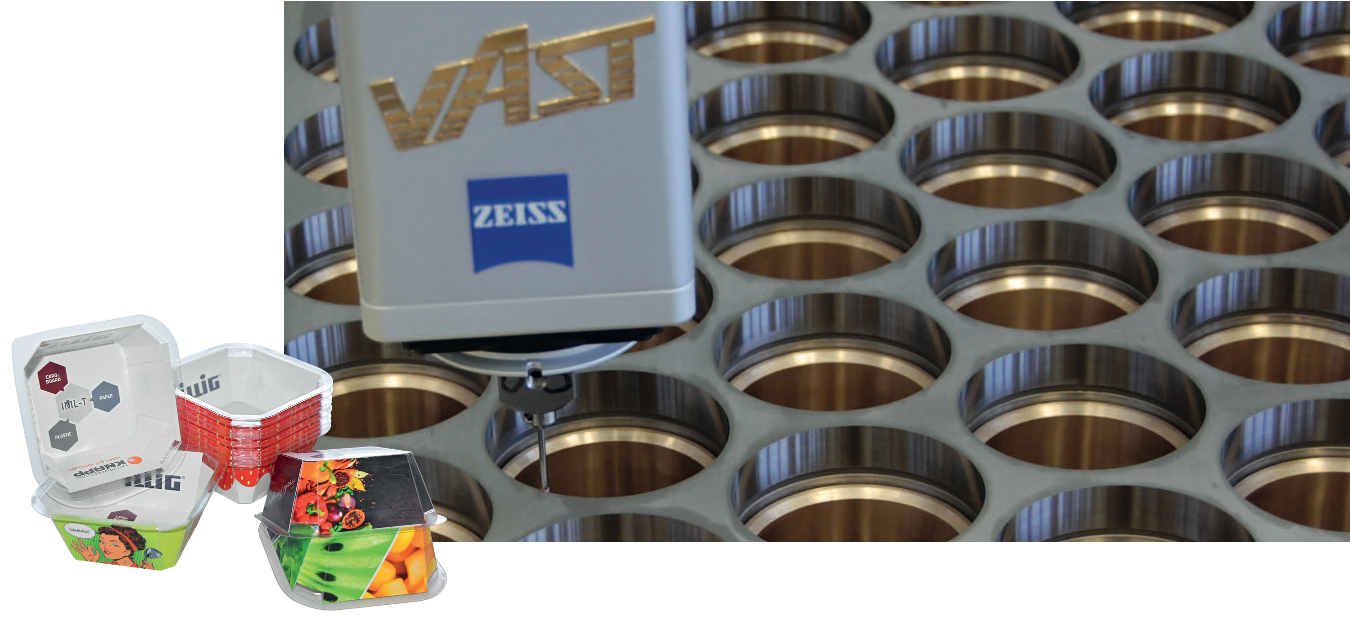 What cutting technology does ILLIG use?
Our cutting systems. They give your products the best cut.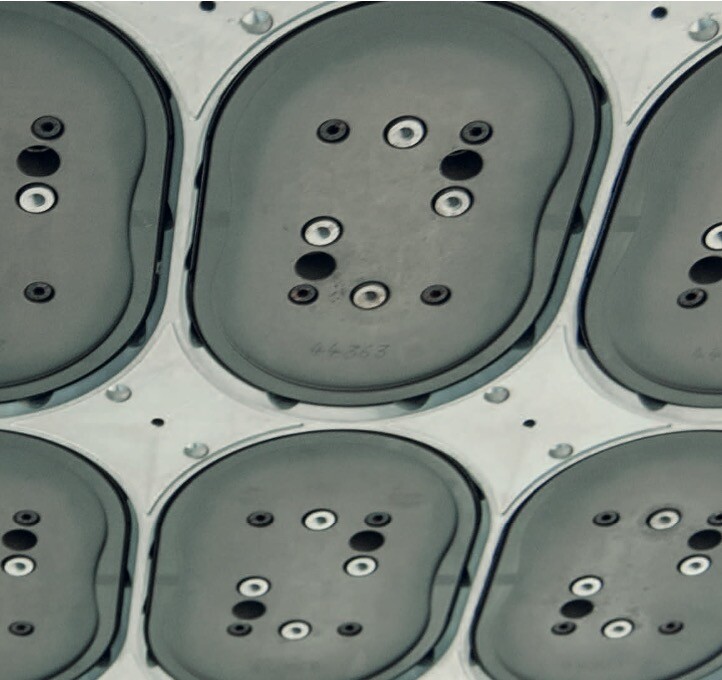 Even a cutting clearance of less than 0.004 mm is possible. At this level of precision, mold inserts can be interchanged with one another, and even replaced later on, without having to perform any refinishing work.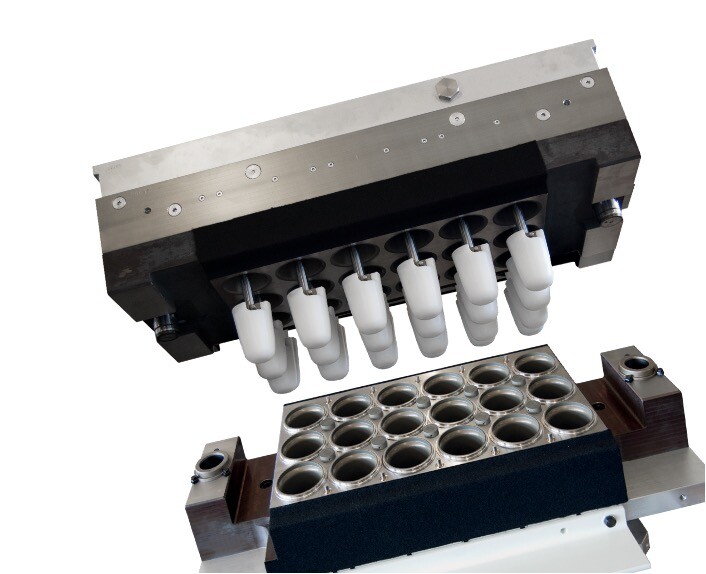 How does ILLIG cool tools for perfect results every time?
Each of the tool's cavities has the same optimal cooling water pressure.
Every format has the same optimal cooling water pressure
Every cavity has the same dimensional precision
Advantage over the competition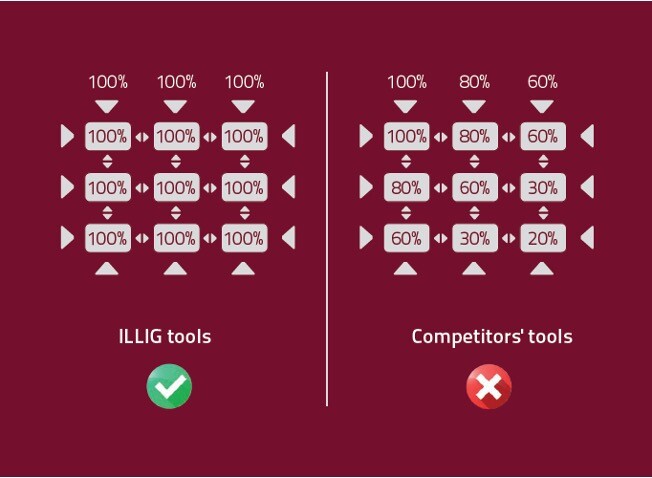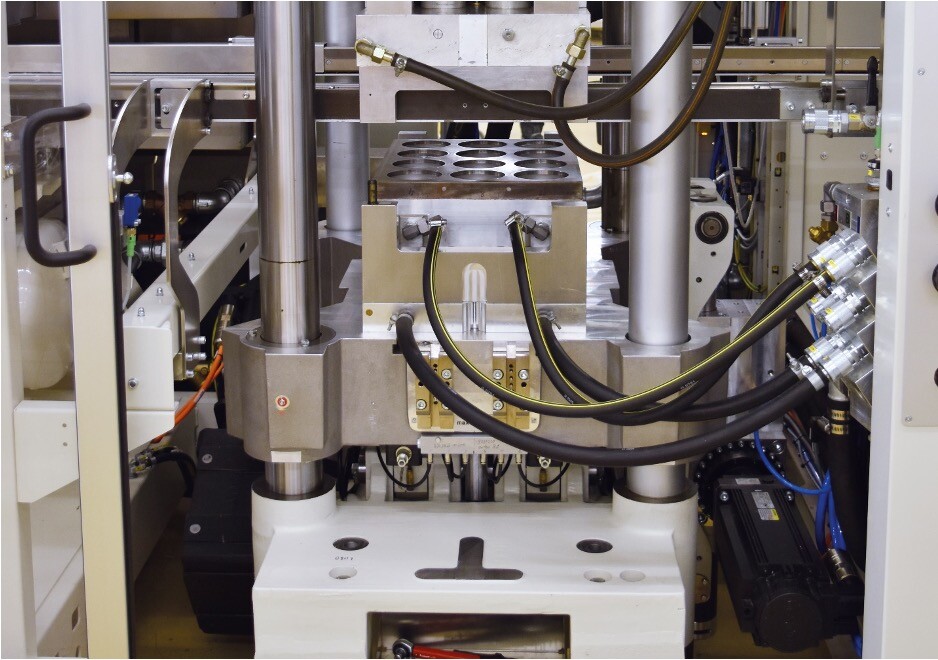 How are tool changes performed?
We guide you step-by-step to make it easy to change your tool.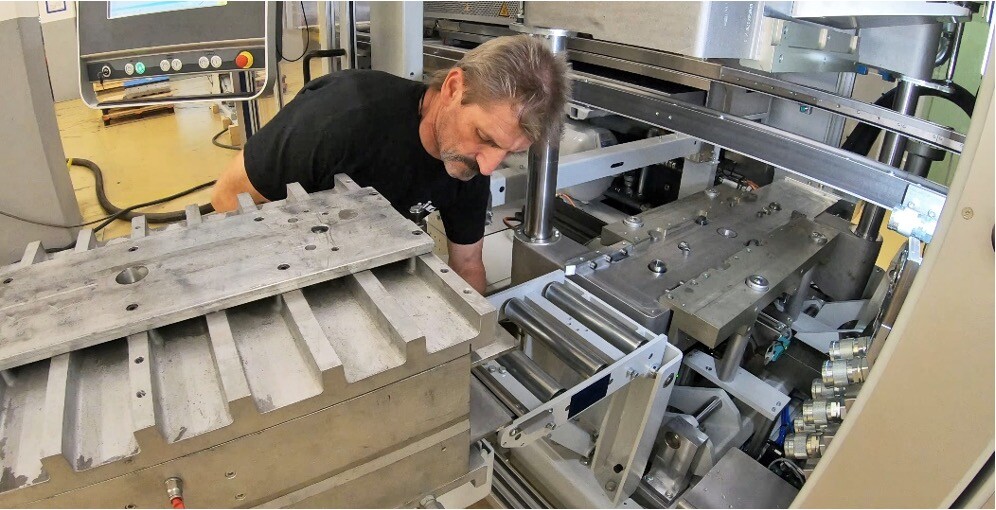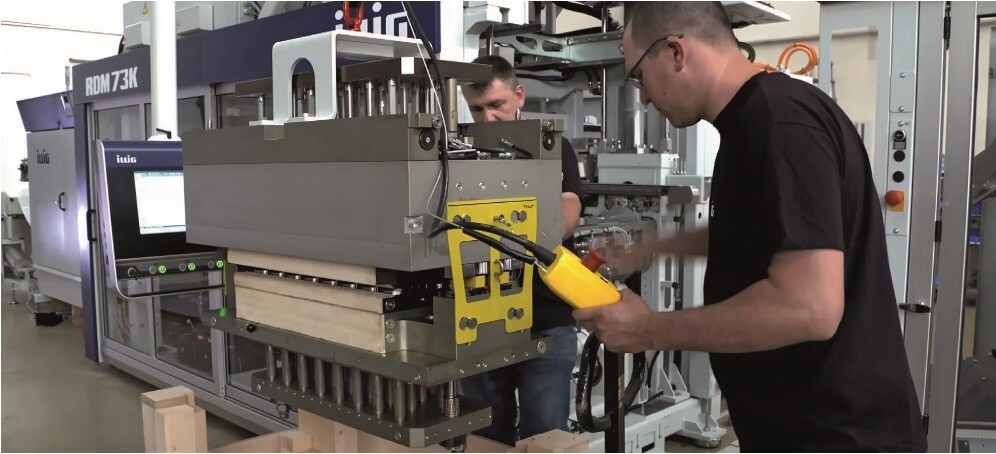 Accelerated tool change
When retooling the machine, the operator is given step-by-step instructions on the control panel on how to proceed. Not only does this save time and make it easier to change the tool and formats, but it also increases the machine's availability.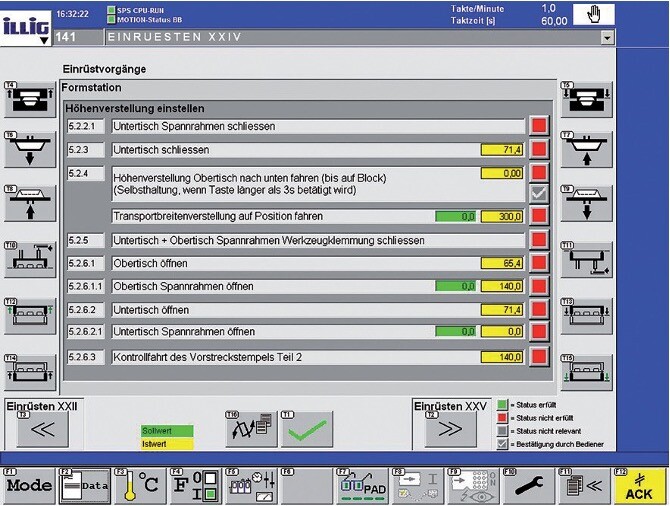 A long service life — how do ILLIG tools do it?
The superior quality of our thermoforming tools offer several advantages.
A long service life and more than 20 years of spare part availability, guaranteed
Minimal distances between cavities for smaller material widths and less material scrap
Reproducible processes across all cavities enable the use of thinner material sheets
Interfaces to the ILLIG machine software
Setting data records and samples ensure process reliability
Minimized time for on-site commissioning after process commissioning at ILLIG. This ensures that there is no downtime during manufacturing and the tool can be used immediately.
ILLIG – comprehensive solutions

"Extreme flexibility, short retooling times and nearly zero downtime ensure our successful market awareness. We are very satisfied with ILLIG—their fast support and quick delivery times of spare parts."
Mr. Noriaki Takeuchi,
Takeuchi Industry Co., Ltd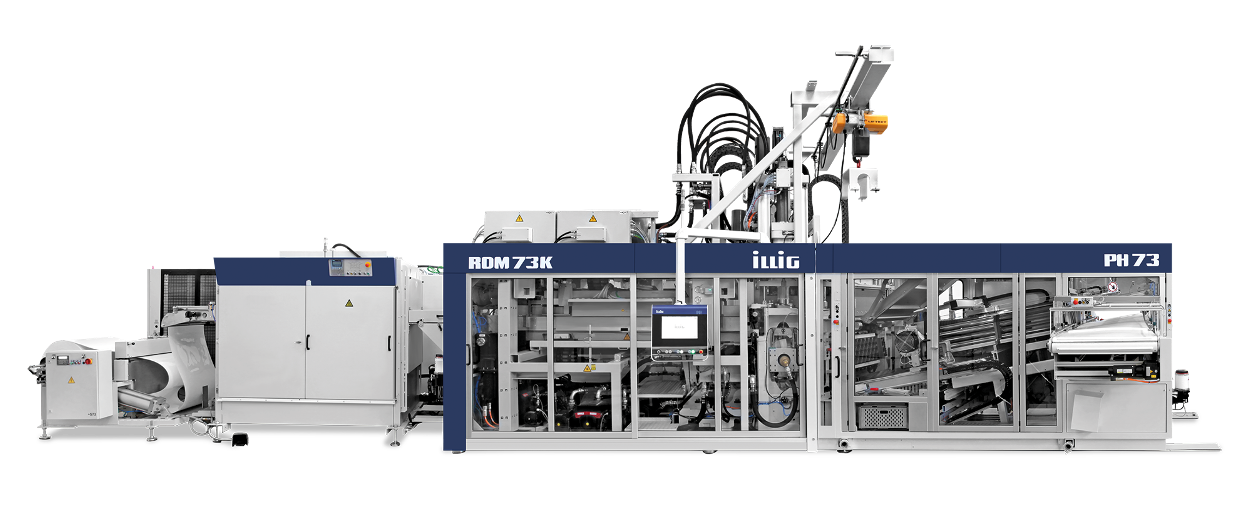 Adapted formats for forming and stacking tools. This ensures absolute process stability.
High cycle speeds (including guaranteed cycle speeds on request)
Reliable functionality, even for secondary functions.
First-class support for process technology.
Who does the maintenance work and repair jobs for my tools?
Our global services and ILLIG spare parts supply.
ILLIG-made products are relied on worldwide
I Global service
I Spare parts
I Service hotline
I ILLIG NetService
I Commissioning
I Machine operator training
I Repairs and maintenance
I Process consulting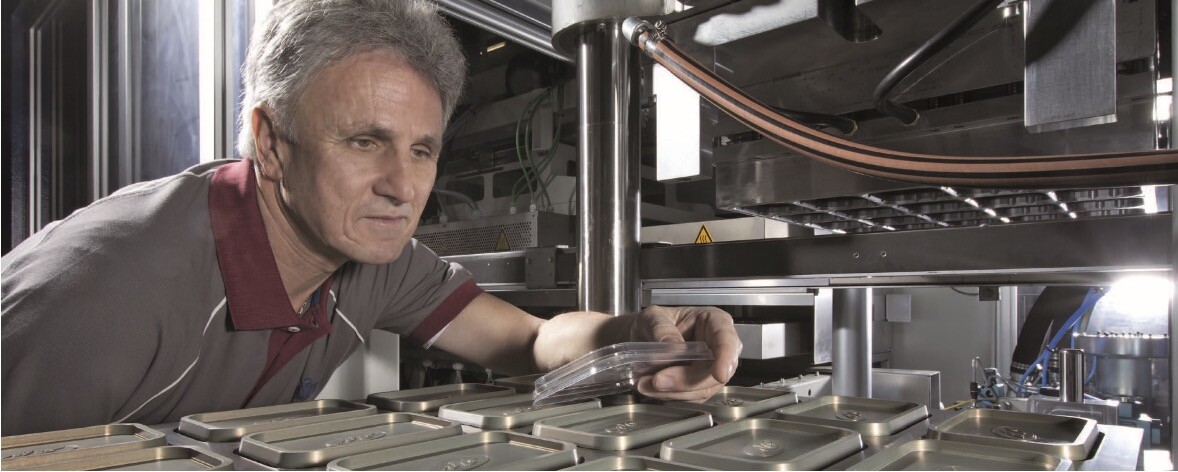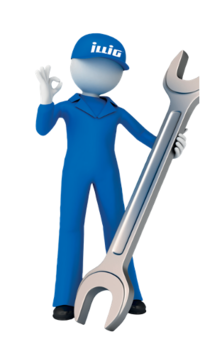 Whether you want tool maintenance to be done on site, or at ILLIG, the choice is yours.

Benefits of on-site maintenance
+ No transport costs/times
+ Decreased downtimes thanks to quicker tool replacement/repair times
+ ILLIG know-how on site
+ Analysis and report of other potential maintenance requirements of other tools to avoid unnecessary downtimes
+ Increased productivity
+ Original ILLIG spare parts
+ Value retention of your tool
Benefits of maintenance at ILLIG
+ More comprehensive maintenance
+ Best cut adjustment with right adjustment device
+ All regrinding work with the right machines
+ On-stock standard parts
+ Increased productivity
+ Original ILLIG spare parts
+ Value retention of your tool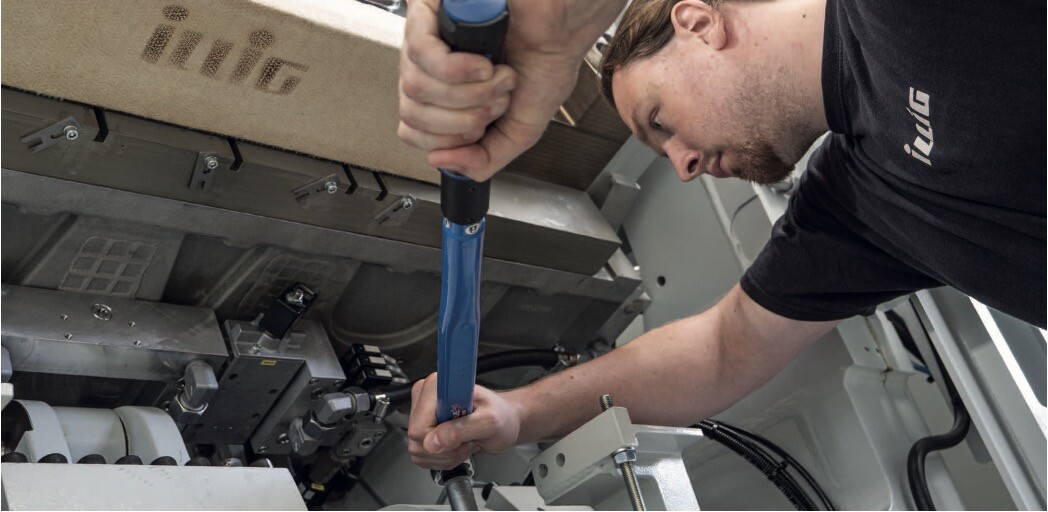 Are you looking for local tooling experts?
"Certified Tool Partners" guarantee international tool support
ILLIG is your main tool partner for high-quality tools tailored to your thermoforming system. To better support our international customers, we are moreover establishing "Certified Tool Partners". These local experts have many years of experience in building and maintaining complex thermoforming tools. Your advantages: shorter distances, shorter lead times, easier changes, and local maintenance. Please connect with ILLIG headquarters for more information about local Certified Tool Partners, which we are gradually expanding.

Grupo Interconsult (ILLIG LATIN AMERICA)
As an example, ILLIG LATIN AMERICA provides specialized technical service to its customers, including the operation training and maintenance for the machinery and tools, in order to ensure its maximum reliability and performance. As part of Grupo Interconsult, the agent povides latest machines and classrooms for training located in Toluca, Mexico.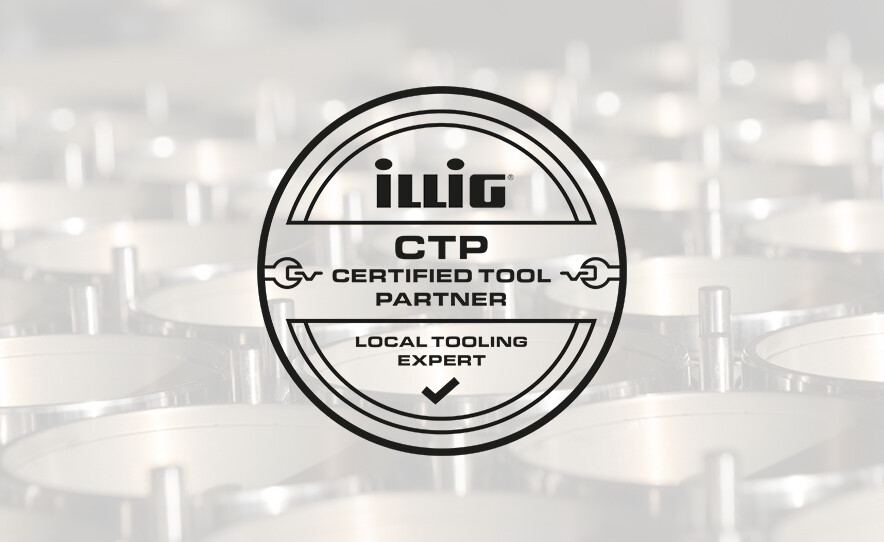 Solutions for tools
Are you looking for an individual solution for your tool?