I-PACK® | ILLIG Intelligent Packaging
I-PACK® plastic-cardboard combinations reduce plastic content over 50%
Packaging manufacturers are increasingly demanding sustainable and easily recyclable packaging solutions that meet all requirements for hygiene, product protection, logistics and convenience.
With I-PACK® (ILLIG intelligent packaging), ILLIG offers easily separable and versatile plastic-cardboard combinations with reduced plastic usage. The sustainable I-PACK® trays, cups and lids are manufactured with a high level of know-how on established production systems.
ILLIG's packaging experts accompany customers throughout the entire Pactivity® development process, from the initial idea to the commissioning of the production line.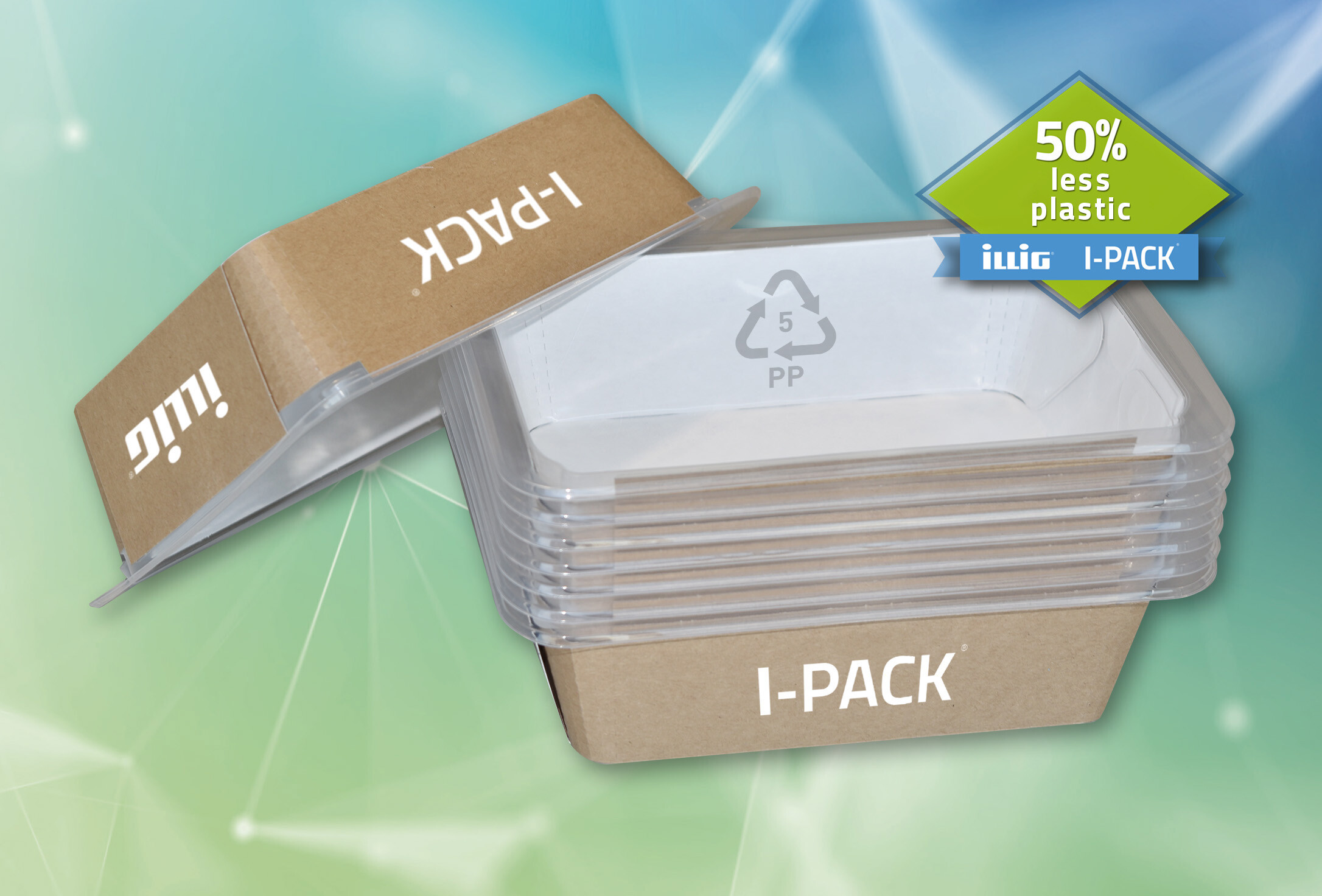 ILLIG has already implemented sustainable and recyclable packaging solutions that can be closed to maintain a modified protective atmosphere in a technically perfect way . I-PACK® trays save valuable resources with over 50% reduced plastic content in the PP or PET plastic inlay. The stabilizing cardboard sleeve is easy to separate after use. The large sealing rim enables a tight seal.
Less is more. Reduce - Reuse - Separate - Recycle - Renew